AirStack 0.5.7¶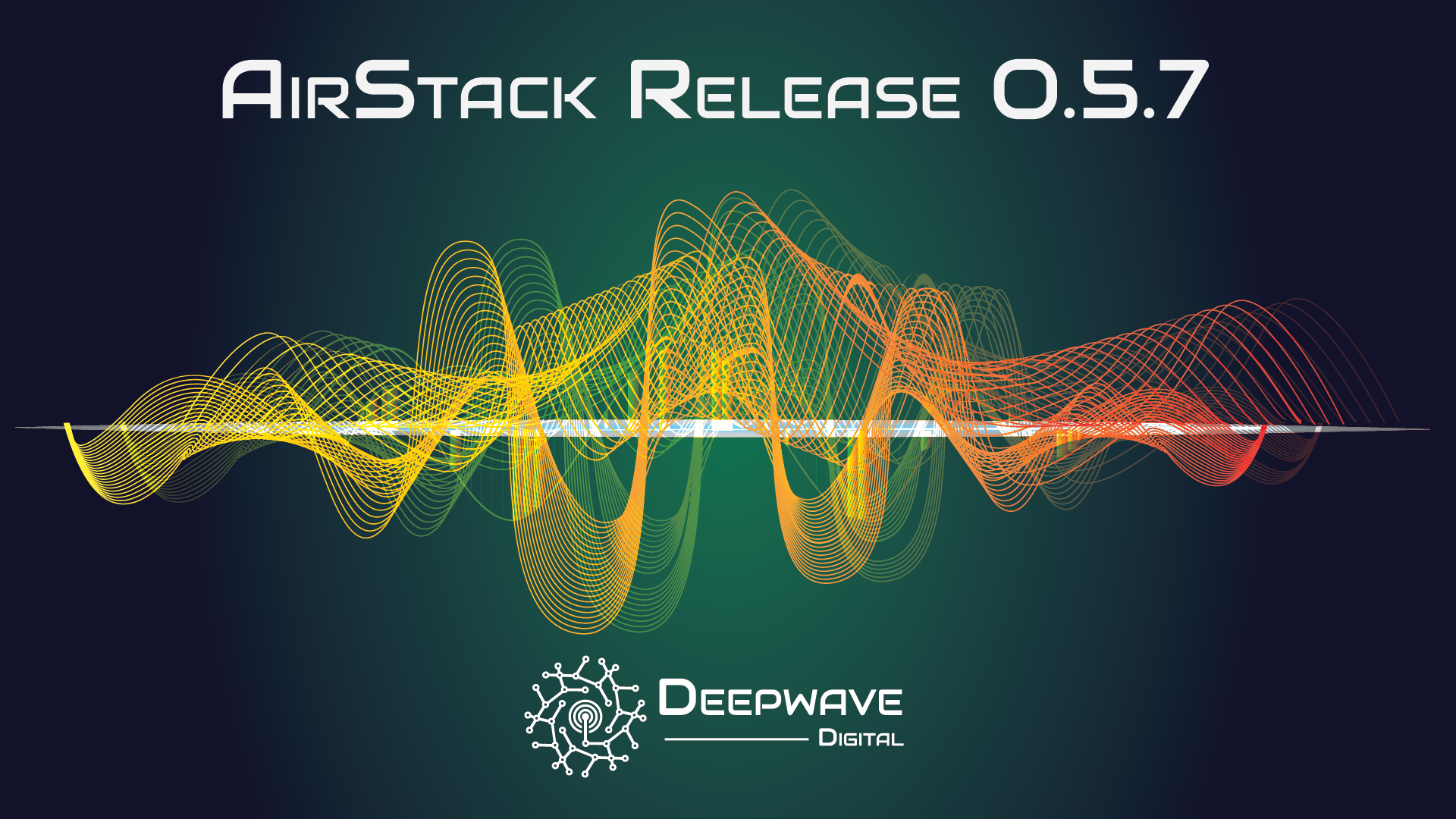 03 August 2023
AirStack 0.5.7 is a minor release that fixes a few critical bugs (see Patch Notes for more details). The Deepwave team wanted to release these fixes ASAP prior to integration/testing of new features for AirStack 0.6. As a result, this is the last planned 0.5.X release. We recommend all customers running 0.5.X upgrade to 0.5.7 given the criticality of some of the bugs fixed in this release.
AirStack 0.6 and the features of timed streams (i.e., starting signal reception or transmission at a specific time), TX triggering, and the time API (getting/setting the hardware time) are progressing well and should be released in early fall.
Patch Notes¶
Fixed reset logic to ensure sample rate settings are properly applied in firmware on 7201 and 8201 models.
Ensure unused AD9528 clock outputs are disabled at boot time.
Clarified error messages when AD9371 calibrations fail due to missing TX external LO.
Added warning when RX external LO is being used to ensure caller properly configures the LO signal. Note that the AD9371 (and therefore the AIR-T) cannot detect the presence or absence of the RX external LO.
Update AirStack conda environments to use latest version of gr-wavelearner, which resolves a number of versioning issues with GNU Radio and various other software packages.
Download¶
The AIR-T upgraded software is available for customers to download in the Developer Portal.
Please note that upgrading from AirStack 0.5.0+ does not require a complete re-flash of the AIR-T. Upgrading from earlier releases does require a re-flash, however. Please see the associated installation procedures for further details.
---
Last update:
August 1, 2023